Stainless steel construction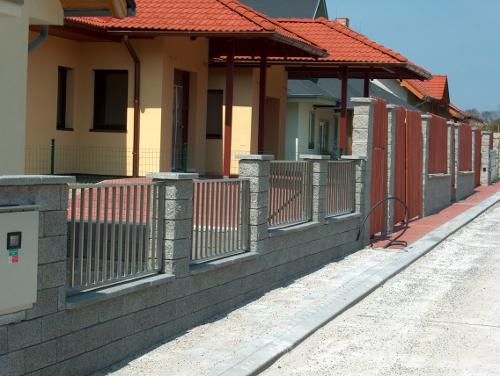 The use of noble steels provides quality work at the highest level with a high aesthetic potential and minimal operating costs.
Finishing stainless steel structures:
polished surface
brushed finish on the desired quality of cut
Stainless steel fences and railings
Stainless steel fences and railings from stainless steel perform protective and aesthetic function, no additional operating costs throughout the life cycle.
The material used may be according to the wishes of the customer:
the frame of the fence element or the carrier part of the railings:
full material
closed steel profile
tube
fill parts of fence-or railings:
sheet, perforated sheet metal respectively.
expanded metal or dratings
Rod full material
tube
closed steel profile
Stainless steel doors and gates
The design of the gates and gateways largely corresponds to the construction of the fence so that it is not disturbed by the impression and the integrity of the work.
Gates and doors can be delivered as:
Control gates:
manually
motor with remote control
Stainless steel fill holes
Our customers we offer supply and installation of stainless steel also for fillers of openings:
stainless steel Windows
stainless steel doors
solid glazing in stainless steel frame
glazed façade of stainless steel
Also fill the holes we supply stainless steel made with interrupted thermal bridge continuously, or (system Jansen) , according to the thermal-technical requirements of the building